онлайн-курс по искусству Китая
с Анной Пушаковой
с 3 января по 31 января
Символы и их значения
в китайской живописи
На курсе лекций мы узнаем о роли символа в искусстве Китая. Научимся читать темы, мотивы и образы, которые используют китайские художники. Узнаем значения природных, растительных и зооморфных образов.
Знакомство с преподавателем и вводный обзор онлайн-курса лекций.
Роль символики в искусстве
Общая характеристика значения символов в искусстве
Символы как ключ к пониманию восточной культуры и живописи
Ключевые различия между европейским и восточным искусством
Философское осмысление образа гор - пейзажная лирика
Использование принципов инь-ян в живописи жанра горы и воды
Осмысление образов связанных с водой
Облака и их символика
Персиковое дерево и другие магические деревья
"Четыре благородных" - символика бамбука, сливы, орхидеи и хризантемы
Символика сосны
Женские и мужские цветы
Символика пиона
Фантастические существа - драконы и фениксы
Символика тигров
Рыбы, пресмыкающиеся и земноводные
Символика насекомых и птиц
Символика домашних животных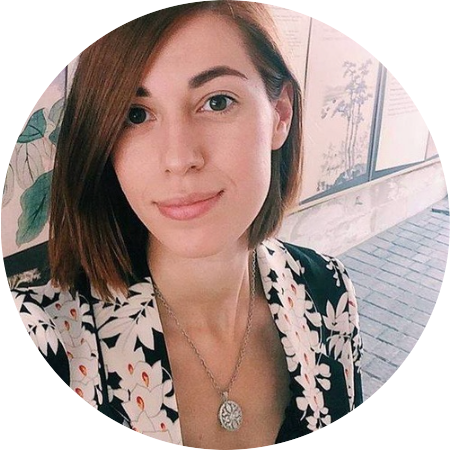 Искусствовед, японист.
Автор ряда книг о культуре и искусстве дальнего востока, куратор выставок.
Закончила Российский Государственный Гуманитарный Университет (РГГУ), (направление «История искусств», профиль подготовки «Консервация и реставрация памятников материальной культуры»).
Анна в течение пяти лет хранила фонд «Живопись и графика Дальнего Востока» в Государственном Музее Востока. Сейчас участвует в ряде зарубежных научных проектов и преподает историю искусства Японии и Китая в МГПУ.
Основные публикации:

2019 - А.Э. Пушакова. «Япония. Введение в искусство и культуру». М.: ЭКСМО, 2019 - 128 с: илл.
2018 - Anna Pushakova. Buying and selling East Asian art during the first decade after the October Revolution in 1917: museum purchases in Moscow // Journal for Art Market Studies (academic peer-reviewed). Vol 2, No 3.
2017 - А.Э. Пушакова. «Повседневная жизнь Японии периода Эдо в гравюре укиё- э». М.: РИП-холдинг, 2017 - 192 с.: ил.
2016 - А.Э. Пушакова. Сюнга. М.: РИП-холдинг, 2016-352 с.: ил.
2016 - А.Э. Пушакова. Квартал удовольствий. М.: ГМВ, 2016 - 144 с.: ил.
8-800-707-6775
info@dveimperii.com
Москва, Пречистенская наб. 45/1с1
Арт-пространство "Lenivka ART"